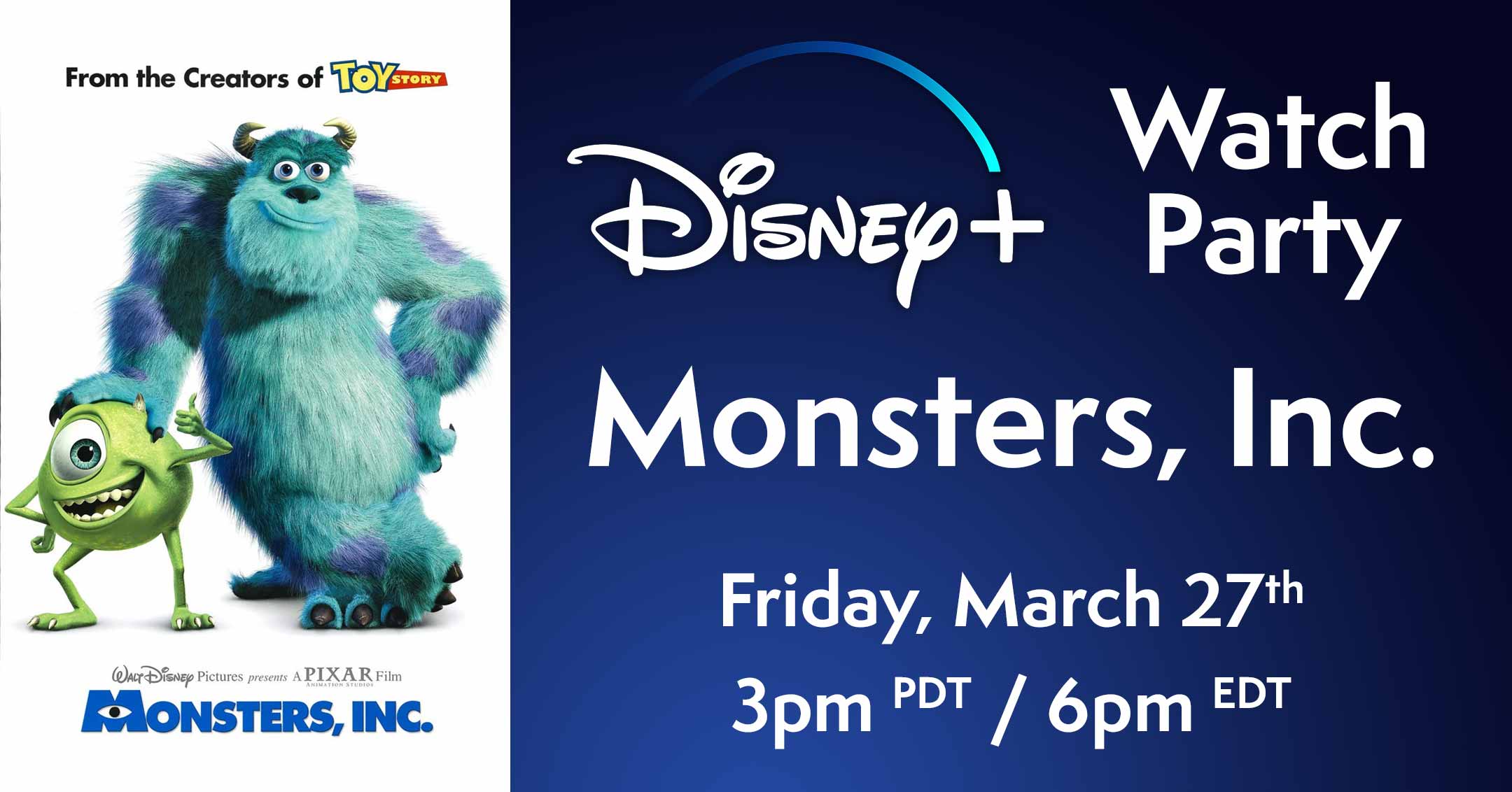 Disney+ Watch Party
Share your Disney, Star Wars, Pixar, and Marvel fandom with others by joining this Disney+ Watch Party, hosted by MouseMingle!
Connect with other fans via the YouTube Live Chat by joining the party!
Go to MouseMingle's YouTube channel, and click on the upcoming live stream.
On a 2nd screen, launch Disney+ and open "Monsters, Inc.", then pause it.
When MouseMingle's live stream starts, match your Disney+ screen to the time-code on the live stream and hit play. (If you join late, just fast-forward, and pause until the live stream time-code matches your time-code.)
In the chat window to the right of the live stream, share your favorite trivia about the movie; talk about your favorite scenes; point out hidden 'easter eggs', and chat with other fans in real-time!