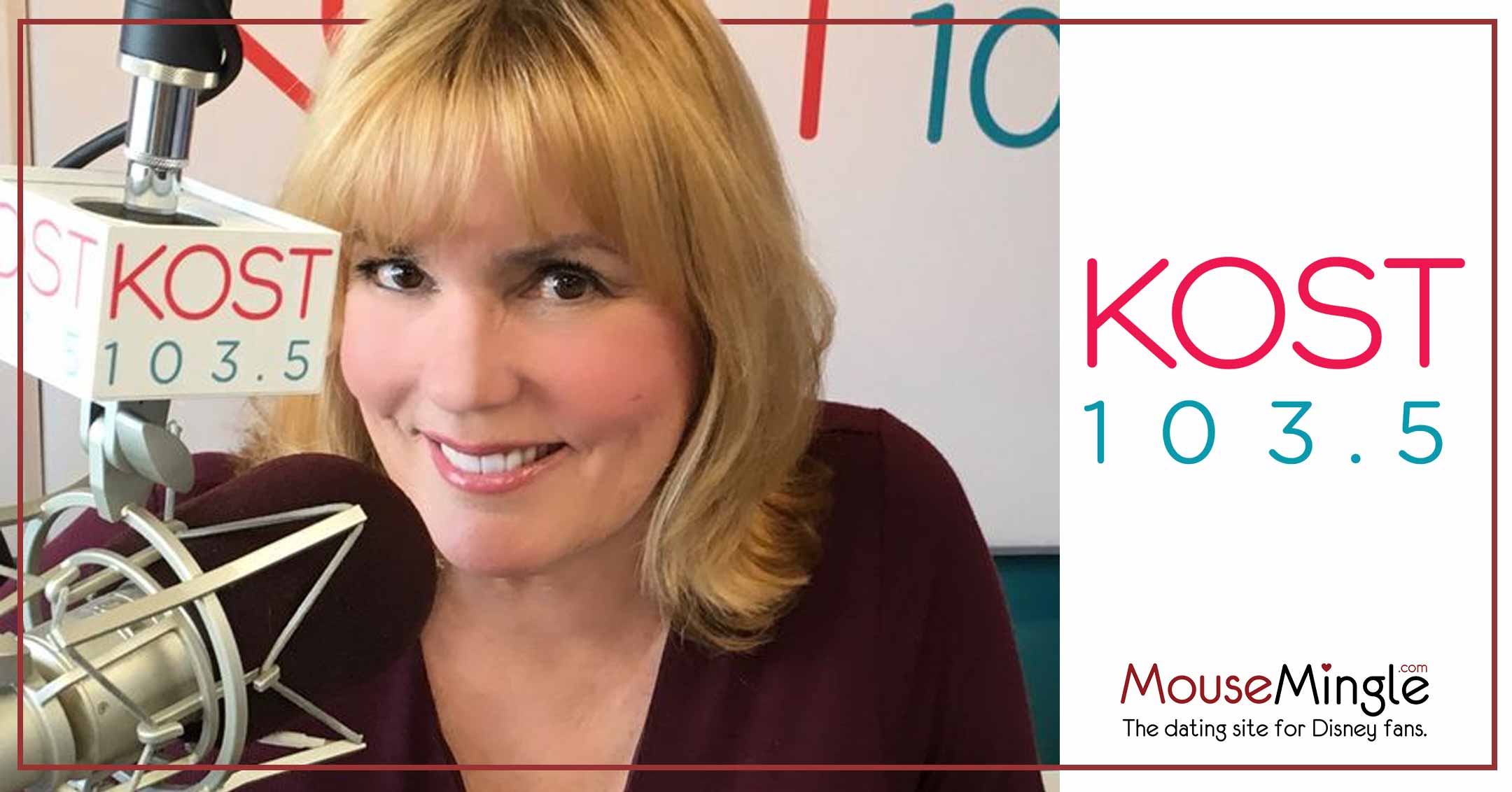 Love Songs on the KOST with Karen Sharp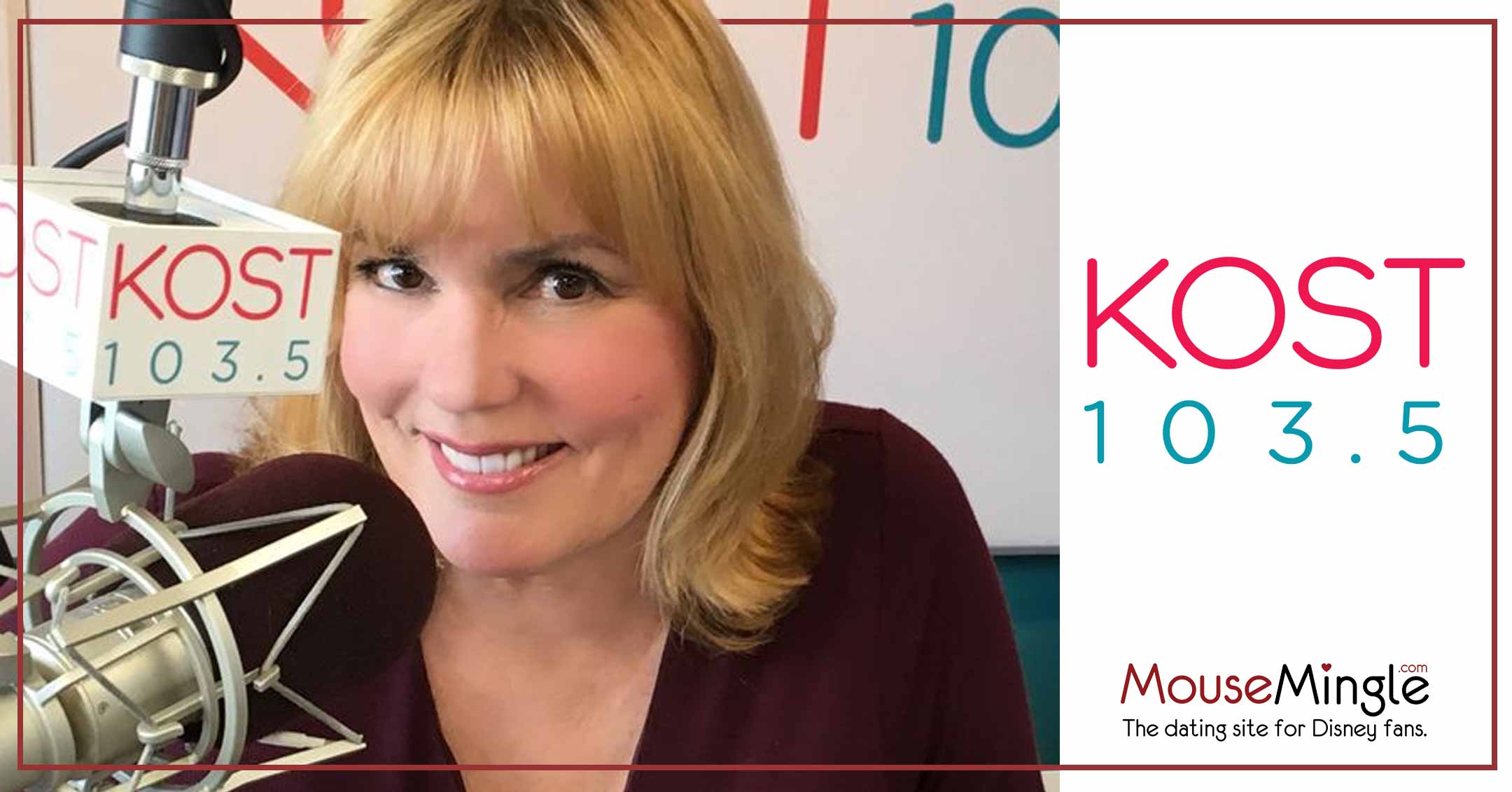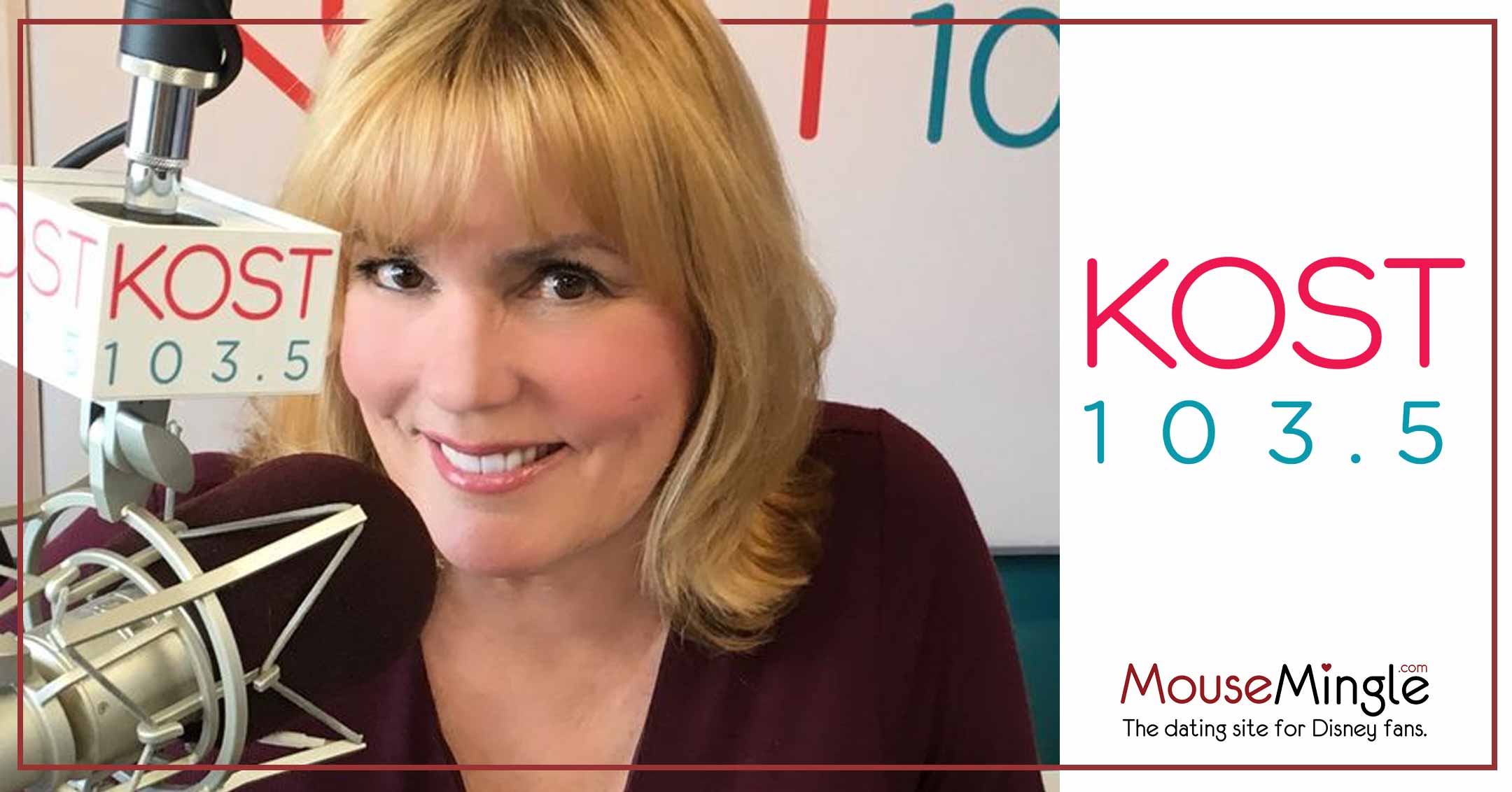 Working on MouseMingle has been such an honor and an adventure. So was being a Disneyland Tour Guide. Both MouseMingle.com and Disneyland have been magical experiences for me, and have brought more meaning to my heart and my life than I can explain. For many people, music is one of those things that can bring meaning to their lives, and envelope you in a whole new world. It could be a single song that brings back old memories or helps you create new ones, or it could be music that immerses you in your surroundings (ahem, Disney Parks, ahem) – and when it comes to love and emotion, Disney music can be one of the most powerful soundtracks to your life.
In Southern California, there's a well-known radio host (and program) that has been on the air for many, many years (and now the internet.) Karen Sharp is the sweet, loving voice of "Love Songs on the KOST" on KOST 103.5 FM, where she takes requests, shares caller's memories, sends out messages of love, and even some marriage proposals. Over the years, Karen Sharp has been heard by hundreds-of-millions of people who treasure, crave, and love… love songs… and music meant to make people happy. And… Karen was also a Disneyland Tour Guide.
I was cruising facebook, and ran across a social post from Karen, asking people what they would quit their job to do… I've seen her questions before, but was never compelled to call in… but this time I had to call in and talk about leaving my safe, fancy job to start, and work on, MouseMingle – and just a couple of the delightful experiences I've had so far.
It was very nice to briefly chat with Karen, a Southern California legend, and help spread the word about the dating site for Disney, Star Wars, Pixar, and Marvel fans.
I hope anyone who reads this will help MouseMingle continue to grow, and to help more people find their Mickey or Minnie, Leia or Han, Tiana or Naveen, or their Beauty or Beast.
In the meantime, listen to MouseMingle's Love Songs on Spotify.
Podcast: Play in new window


Founder, MouseMingle