Disney Dating – Finding Love among the Magic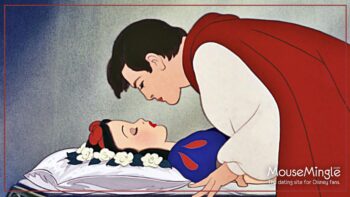 Disney Parks have long been a place where families and couples go to create memories and make their dreams come true. With over 130 million visitors each year, it's no surprise that the Disney magic can spark some romances.
Disney dating has become so popular that MouseMingle has become the largest Disney dating website in the world, and has brought many Disney fans together to find their happily ever after. Whether it's through a mutual love of Disney movies, attractions, or just a shared appreciation for the magic, these relationships have a strong foundation that can withstand the test of time.
In addition to matching with other Disney fans on the site, "MouseMingle Meetup" events have brought Disney fans together in person. The hope is that people can break the ice while seeing each other's sparkling personalities in real life. MouseMingle is the place for Disney fans to connect and build relationships based on their shared love of Disney. With this community of like-minded individuals, it's easier to find someone who truly understands your passion for Disney and all its magic.
It's important to remember that finding love in the Disney-world requires the same level of caution and realism as the other boring dating sites. Prioritize your safety and well-being, but approach the experience with an open mind and a willingness to get to know someone before jumping into a relationship or sharing too much personal information.
Disney dating is a growing phenomenon that offers a unique and magical way for Disney fans to connect and find love. Whether it's MouseMingle meetups, sending winks and messages on the site, or just a shared appreciation for the magic, Disney dating provides an opportunity to build meaningful relationships beyond just the superficial. So why not give it a try and find your Mickey or Minnie?