Heather and Tony
Shortly before MouseMingle.com went live, Heather was planning a month-long visit to Florida, from her home in Australia, to see family and friends – and to spend a week at Walt Disney World. By herself. But a few weeks before her trip, MouseMingle became "a thing" and lots of her friends and family told her she needed to join.
Podcast: Play in new window
Tony was just getting back into the dating world, and like Heather, he suddenly got a huge response from his social circles about MouseMingle. "They were enthusiastically telling me, THIS is where you need to be looking for somebody" because it's the dating site for fans of all things Disney. "I had FUN answering these questions for a dating site," because you don't normally get asked what your favorite Disney movie or attractions are on other sites.
They got married at Walt Disney World on January 24, 2018.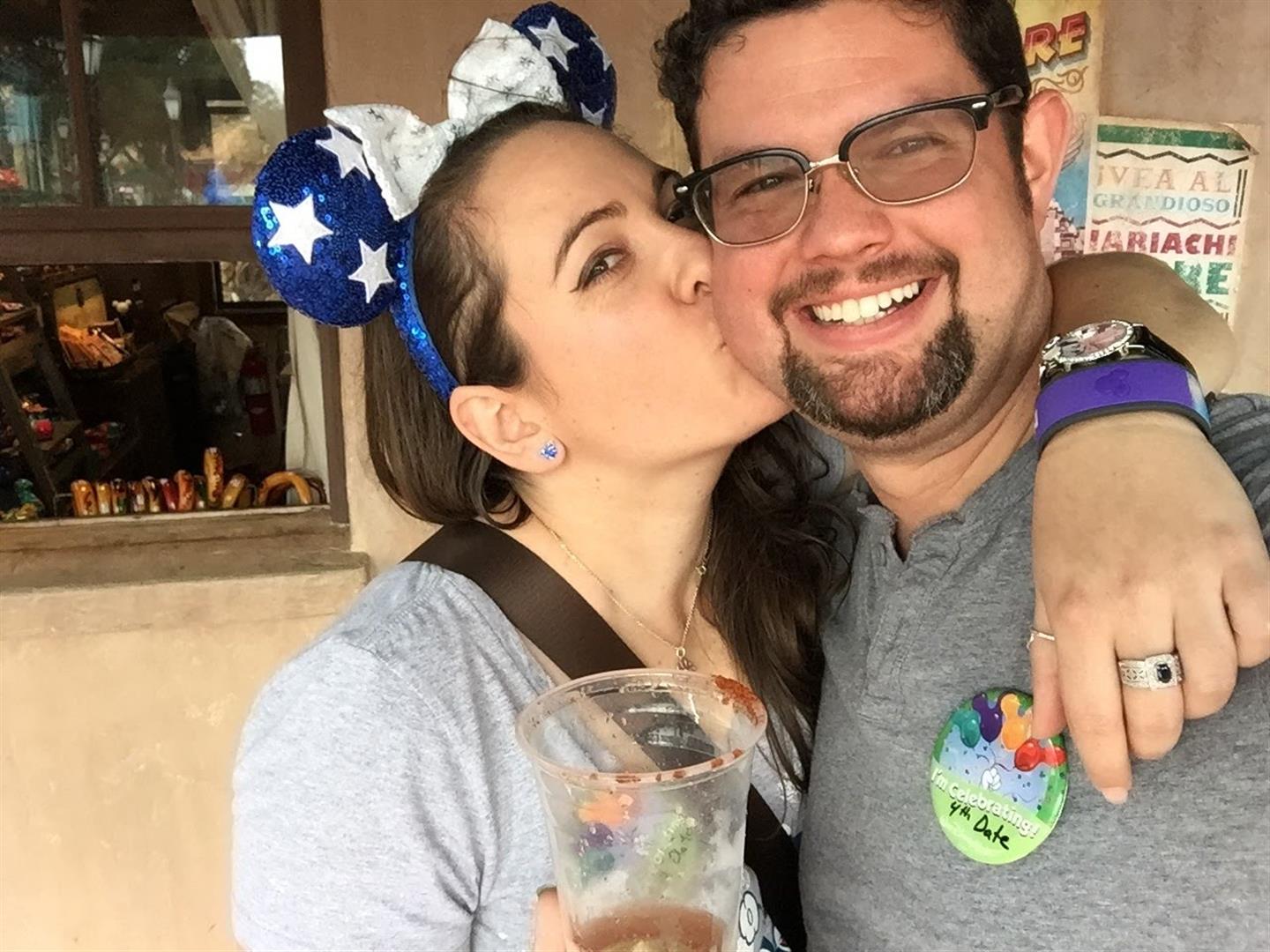 Here's how it happened…
Heather set up her MouseMingle profile and browsed for men in her area of Australia, but with the site being new – and with no Disney Parks in Australia – she didn't find many guys nearby. Knowing that she'd be at Walt Disney World for a week by herself, her thoughts turned to just finding a "Park Pal" rather than finding someone to date seriously. She changed her home location to Miami, FL where her family lives, so that an Australian location wouldn't confuse or scare potential "Park Pals", then she searched for men in her age range and those who visited the Parks regularly. She wanted share the Disney magic with someone who loves Disney as much as she does, and not just a casual fan.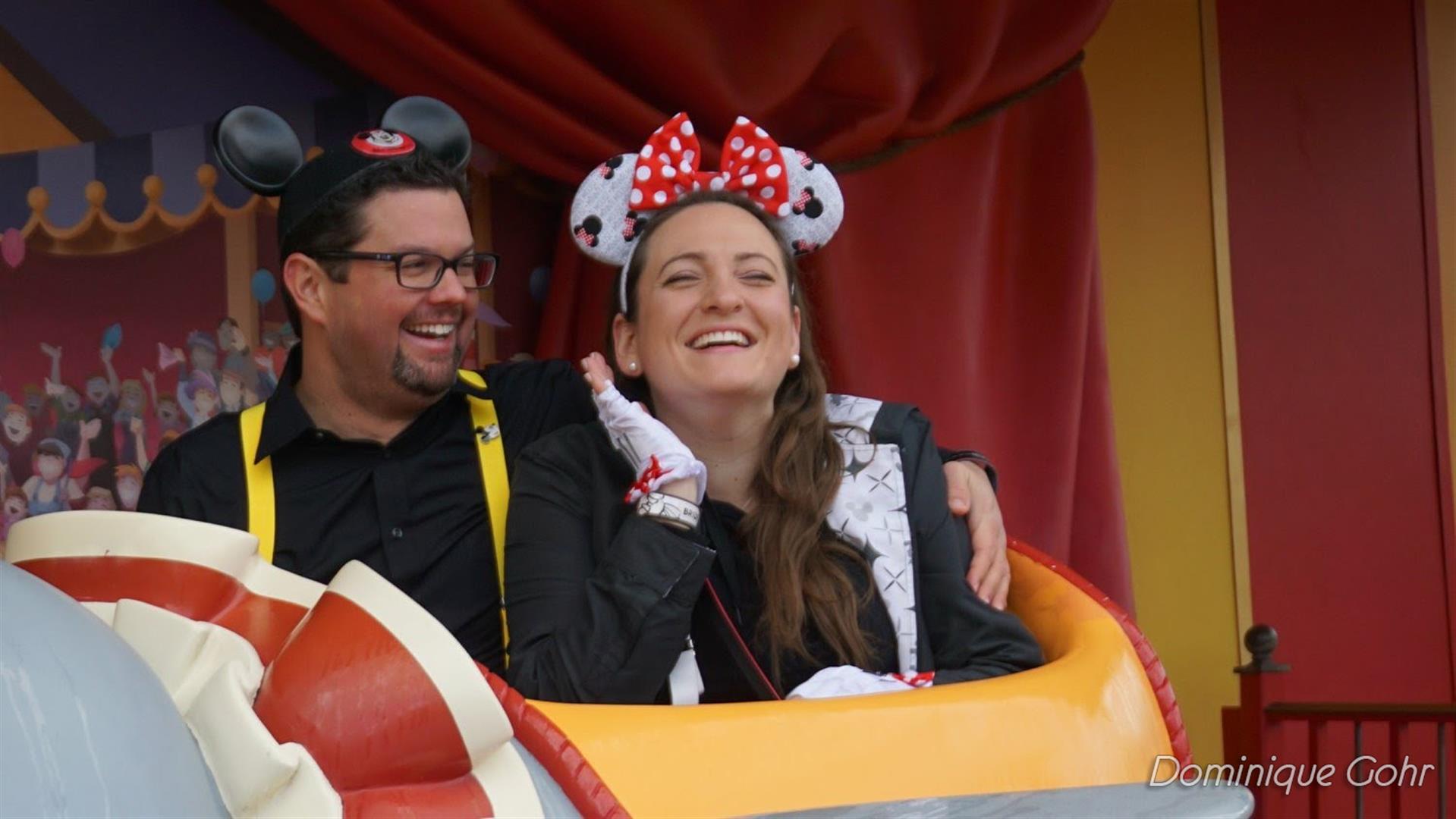 One of the MouseMinglers that caught her attention was Tony. She briefly looked at his photos and sent a wink. When Tony winked back, she figured she should read his whole profile to see what else they had in common. One of the first things she noticed was that he listed "The Lion King" as his favorite animated Disney movie… but she had it listed as her least favorite animated Disney movie. She got that out of the way right up front, and they started sending messages daily.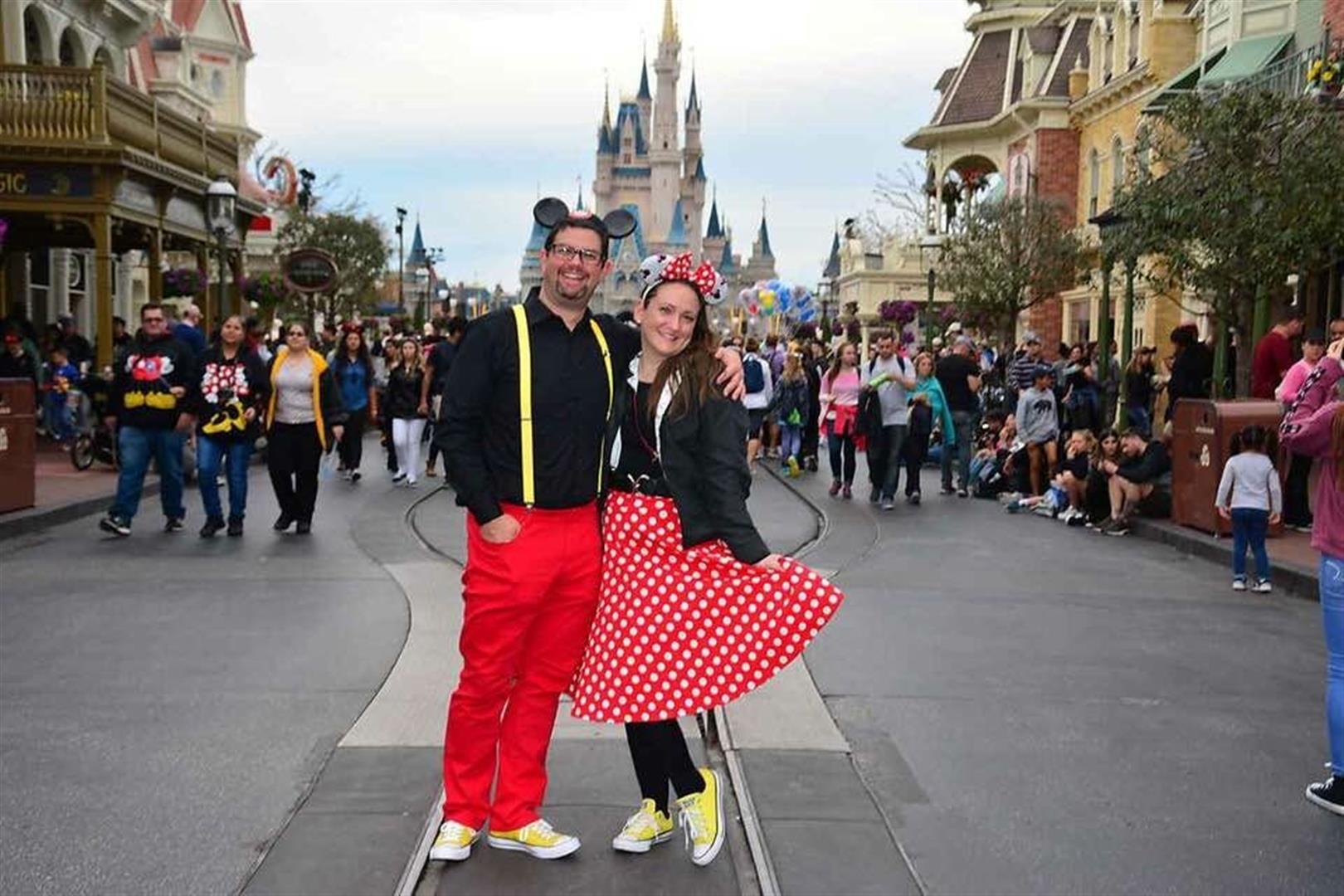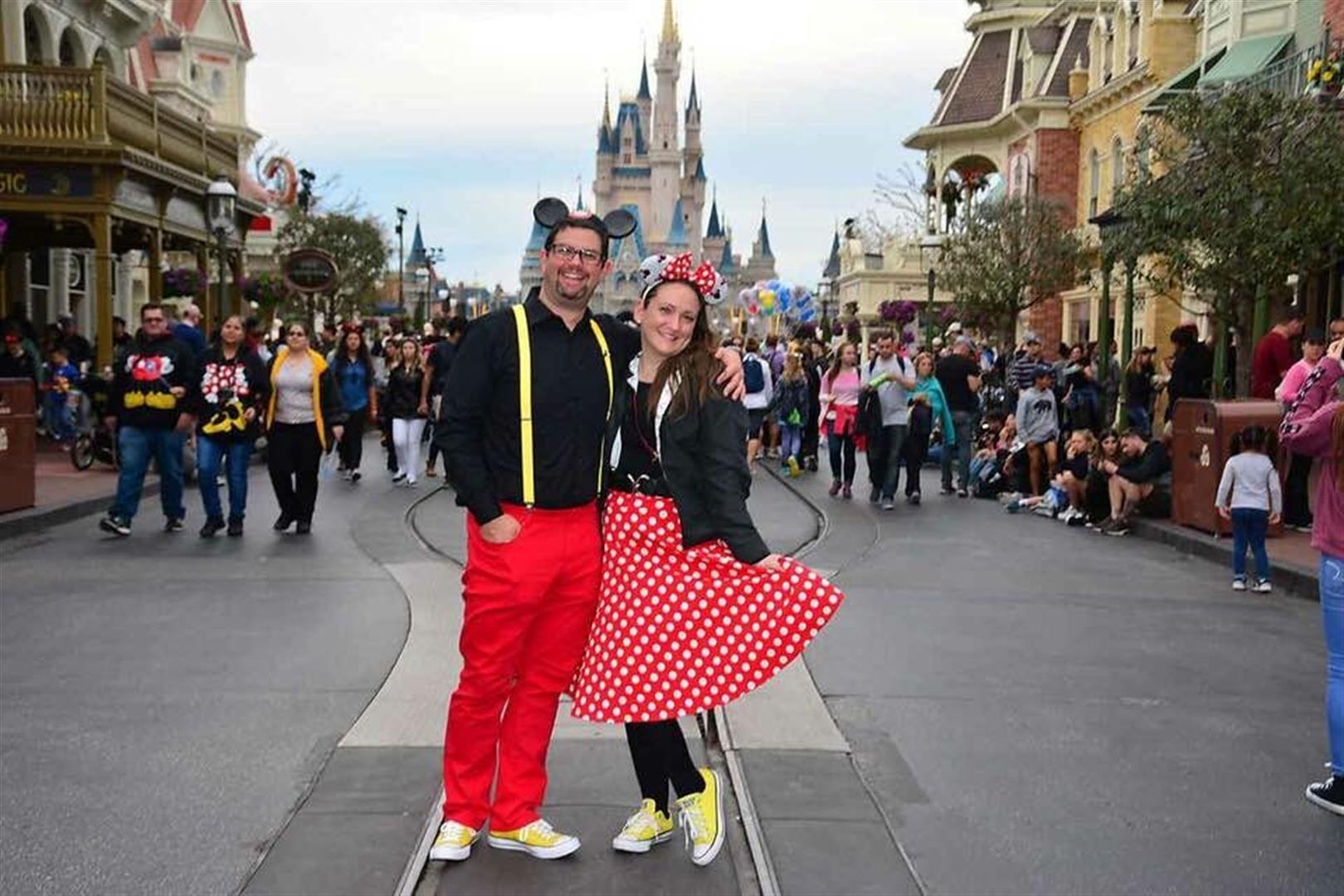 Once Tony got the wink and messages from Heather, he thoroughly studied her profile and figured out that she wasn't a newbie to the Park. They sent message back and forth about their own Walt Disney World experiences, and they both knew they had a lot in common. Tony finally asked if they could chat on the phone, mainly to get to know her better, but also because he wanted to hear her Australian accent. Heather agreed to voice calls, and they did that for about a week. She commented that "Eventually we agreed to video talk, and that was wonderful fun, except that neither of us was getting very much sleep with the time difference." It was usually Tony waking up at 2am so they could talk for a while before he headed off to work, since Sydney is 10 hours ahead of Florida. Time zones aside, they got to know each other much better before meeting in person.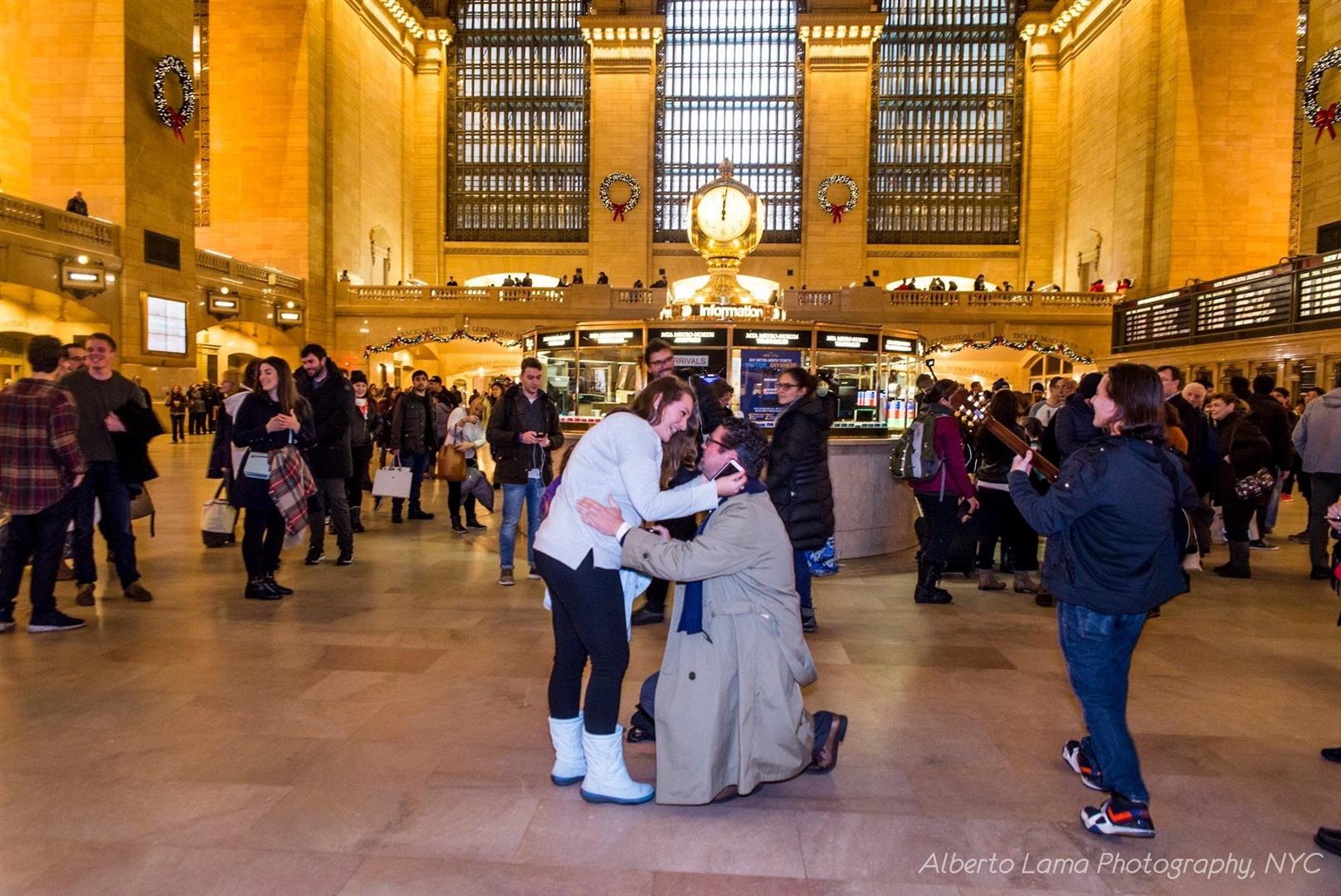 These 'video dates' helped them build a stronger friendship. During one of the calls, Tony asked if he could pick Heather up from the airport, rather than meeting her at the Park. So on the day she arrived in Florida, he waited at the terminal with a Disney balloon, flowers, and holding a sign decorated with Australian icons and Heather's nickname. Heather said that as soon as she came off the tram "I went straight up and gave him a big hug, and I thought I'd been hit by lightning when I did. It was quite an incredible moment, and he was holding me and he said 'Do you feel that too?'"
That night they watched the fireworks from the Magic Kingdom while sitting on the beach at the Polynesian Resort, which has since turned into a tradition for them.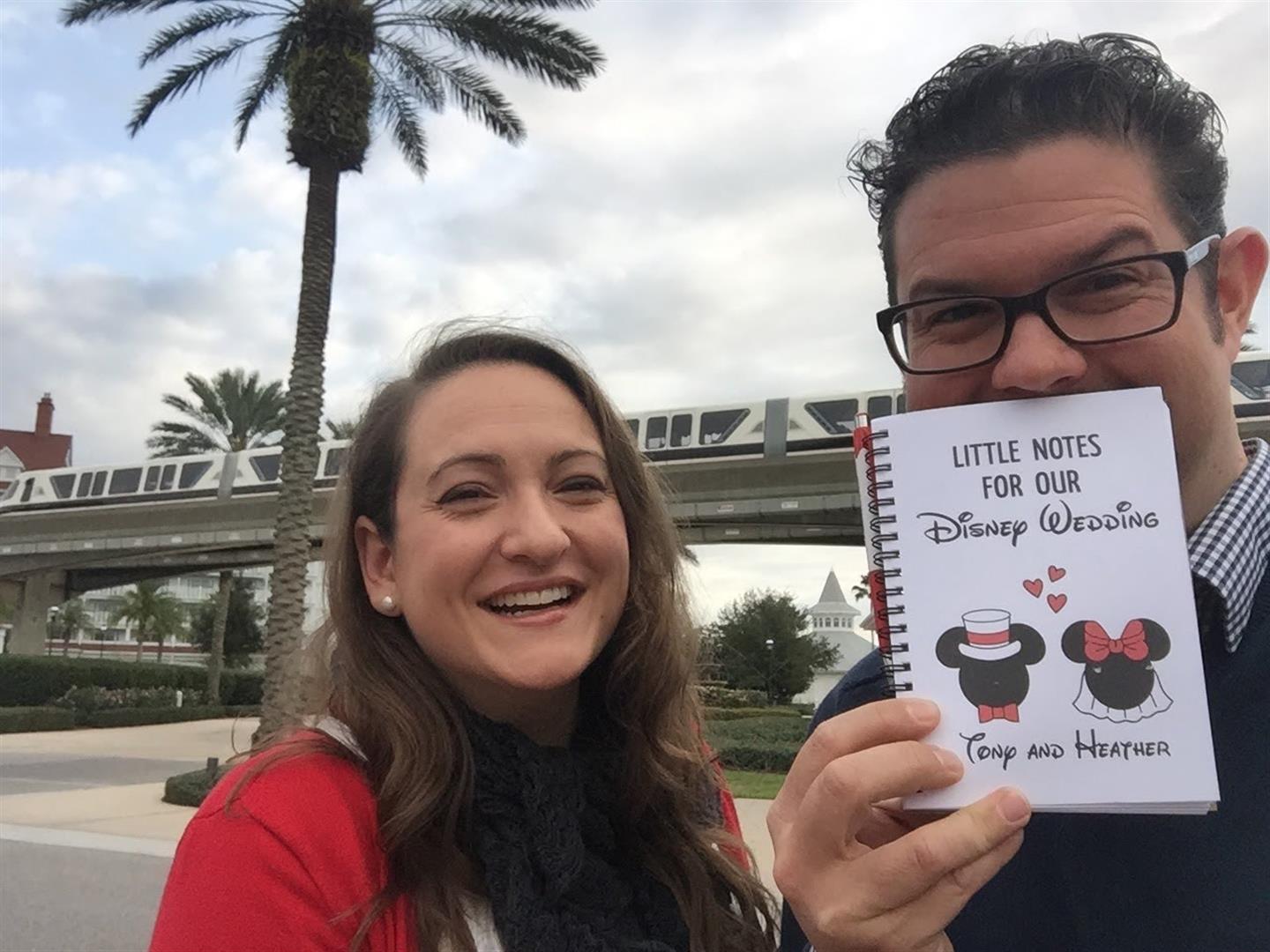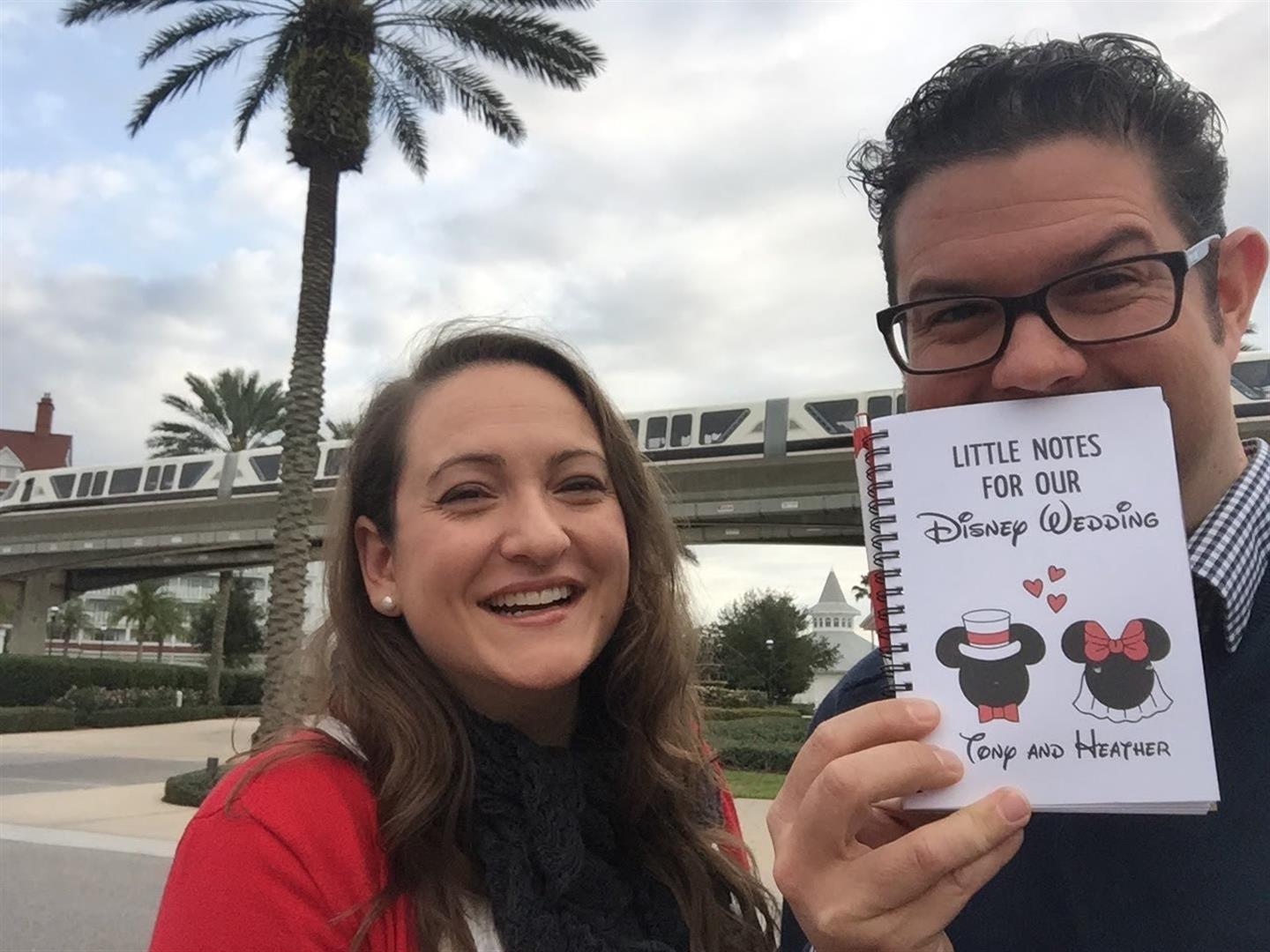 The next day when Tony got off work, he caught up with Heather for dinner, and they ended up walking through Disney's Hollywood Studios. Heather sweetly recalls their first kiss, "So at the Crossroads of the World, we had a very romantic kiss, which was quite timely considering we were at crossroads from opposite sides of the world."
At the end of Heather's one week Disney World vacation, she headed up to Miami to spend the remaining four weeks with her family. During that time they continued to talk and Tony invited Heather to stay at his place for a couple more weeks before she headed back to Australia. During those two weeks they had a lot of conversations about their relationship. Tony said "That was time that I think was necessary for both of us to see where we were going to take this relationship." It was time well spent.
Heather said she knew within the first few days that she wanted to marry Tony. For Tony, it was sooner, "I called my parents on the way home after the first day, and I said 'I'm gonna marry that woman.'" They were in love. And since Heather is a dual citizen of Australia and the USA, they ultimately decided that she would leave her job back home and move to Florida.
Over the next year, they bought a house together and began planning a full Disney Wedding. Heather had been thinking about her Disney Wedding since she was a small girl, so she was well prepared when the time came to work with the Disney Wedding planners. Part of the planning was to bring several of her family and close friends over from Australia to spend a week at Walt Disney World. Standing in long Disney attraction lines turned out to be a great way for everyone to get to know more about Tony, as well as seeing Heather and Tony as a couple. Everyone had a wonderful time.
Their wedding day took place at the Disney Wedding Pavilion, and included Heather arriving in Cinderella's Coach, as well as the newly wed couple departing in the Coach after the ceremony.

Listen
For all the details and discussion, listen to the full conversation with Heather and Tony, and scroll down to see more of their wonderful photos.
Podcast: Play in new window
A few more fun notes about Heather and Tony:
Exchanged winks on MouseMingle in December 2015.
Met in person for the first time on January 30, 2016 at the Orlando International Airport.
Heather's flight to move to the USA landed on April 21, 2016.
Got engaged on December 18, 2016
Got married on January 24, 2018 at Walt Disney World.
Their favorite attraction as a couple is Buzz Lightyear's Space Ranger Spin. (They say it brings out their competitive sides. Tony usually wins the first round, but always offers a rematch, when he'll show Heather a bunch of the high value targets.)
Their favorite restaurant as a couple is, hands-down, Victoria & Albert's.
They LOVE the new Satu'li Canteen at Pandora, and Jungle Navigation Co. Ltd. Skipper Canteen.
Their favorite dish is the Thai Coconut Meatballs at Capt. Cook's in Disney's Polynesian Village.