Kelsey and Kevin
by Jackie DuVal
Once upon a time, in the land of Washington, lived two unfortunate souls. Ok, that's not true; they both had a lot going for them. In fact, the only thing missing was their happily ever after. In this relationship, that includes a true love for all things Disney. This is where their story begins!
Kelsey and Kevin,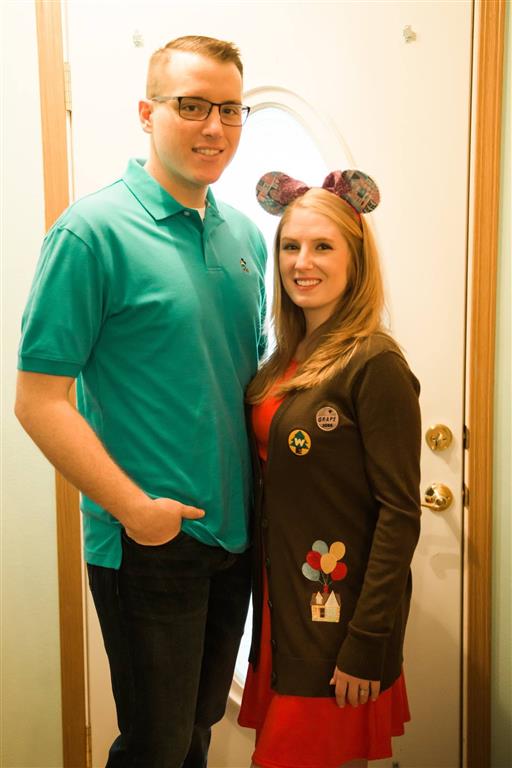 two single young adults, had dated other people, but not yet found their matches. "We had both been in long term relationships," said Kevin, "…but, the love for Disney on our level is not as common, and I never really got to express my love for it with anyone else." Kelsey agreed in part, saying, "I'd express it, but it was pretty much one-sided."
In two different cities, these two found MouseMingle.com. It was a totally new site when they looked into it; very different from the level it's at, now. "Someone at work mentioned it to me, in a joking way, because they love to pick at me for my Disney obsession (Kevin is an aviation structure mechanic, in the military). I said that was a good one and laughed it off …but then I checked it out, first chance I got."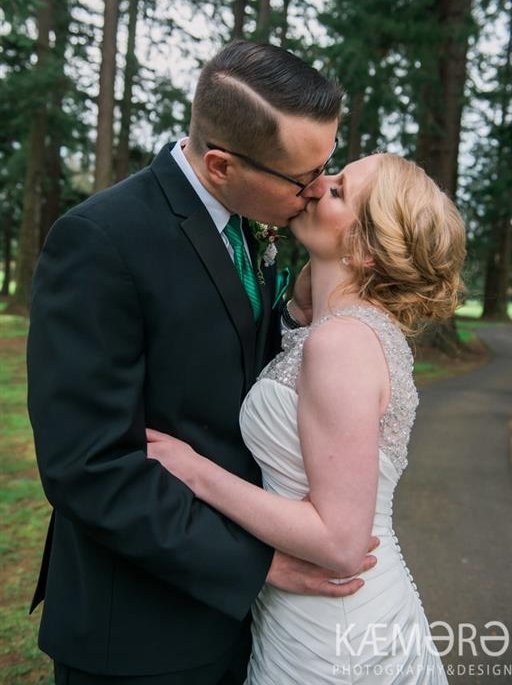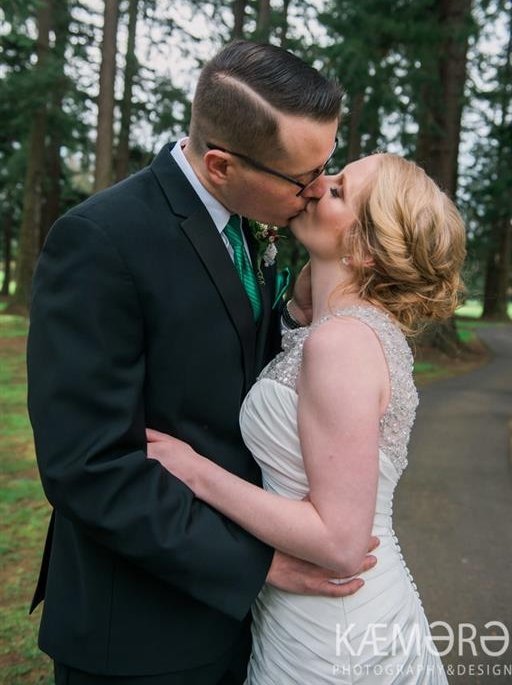 A little over an hour away, Kelsey was discovering the same site. "I found out about it through a Disney page on Facebook. My sister and I went to check it out. It actually hadn't been fully launched yet, so we had to keep watching it. Then, it finally went live." Sadly, in the very beginning, only a few matches populated for her. "It was so new, and most of the people were in California. I had a very low number of matches in my area. I'd say it was about 6 months, before Kevin popped up in my matches. It was so funny, though, because we matched at 100%!"
"It was about 6 months for me, too," Kevin added. I didn't really check in that often, because it was still brand new. I kept matching with the same three people… then I saw Kelsey." Side note: You should have heard his voice when he told that part of their story… it was worthy of a Disney romance. "I started the conversation with her. I just said hello, and then was happy to know the ball was rolling." Kelsey giggled and added, "It was pretty basic at first… but then he asked for my number. There was no delay, either; we started talking, immediately."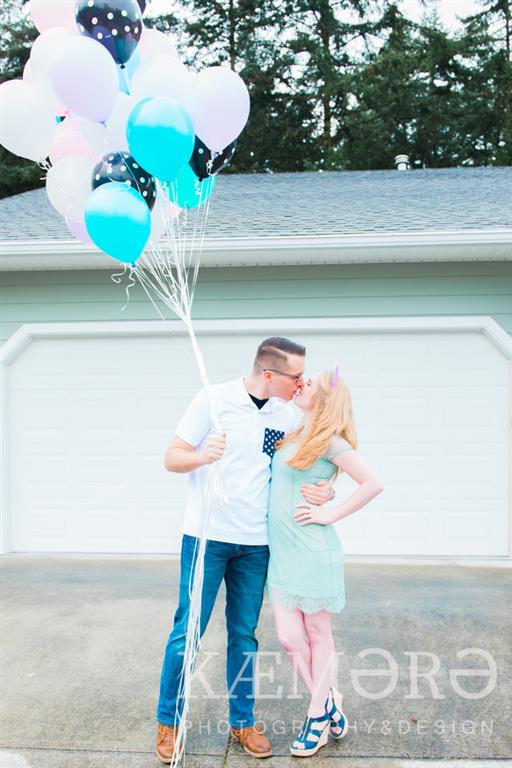 "She started asking me what my favorite Easter Eggs were," Kevin said. For the less obsessed reader, an Easter Egg is what fans look for, where different Disney movies are referenced in other Disney movies (for example, Rapunzel and Flynn make a quick appearance at Elsa's coronation, and Hans's mug shot shows up in Big Hero Six.) There are literally hundreds of these to look for. This conversation took the couple to another level, as it's something they both love looking for. "We still do that with every Disney movie," Kelsey added. After that conversation, "We talked constantly… nonstop. We texted all the time, because we both work a lot," Kevin said. "That's how we occupied our work day, from then on."
After those phone calls became so frequent, it was time to meet in person. Because they lived an hour or so apart, they decided a middle ground would be best. "I love Italian food," Kelsey said, "so we decided a Lady and the Tramp dinner would be fitting. It was the sweetest moment. When we were ordering, the waiter had to repeat the specials several times, because we were so into each other, we were barely paying attention!" When asked if they were, "twitterpated," (See Bambi for clarification) they both laughed and answered, "Absolutely!"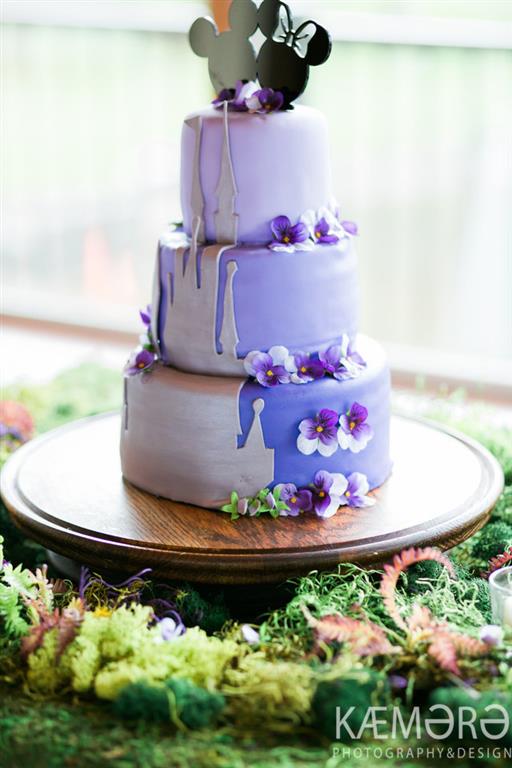 After that first date, there was no question that their connection was strong. A trip to the beach, talking for hours, and constant weekend long visits back and forth solidified their bond. "One day, very shortly after," Kevin said, "we spent the day at her house. She made us a drink… and she's pretty little, so she got tipsy quick… she took me to this cedar chest and pulled out every childhood memory she had. I went through every single one with her. We really got to know each other that day, and I knew then I was in love with her." Kelsey giggled and added, "Yeah, after that we spent every weekend together! We just knew. In fact, we literally started planning our wedding. Of course, it involved Disney." Two months after meeting, the couple went to Disneyland, to see about planning a wedding, there. "It was a little too costly for us," she added, but the future still included their happy place.
"My parents live about four miles from Disneyland," Kevin said. "We love to visit them and get Park time in, too. We went to visit them, so they could meet her. They fell in love with her, immediately. They even said, 'we hope you're happy, because we sure are.' I had already talked to her parents, too, and they gave me their blessing." At the Park, in fact, Kelsey went the whole day knowing that a conversation had happened between them. "Her dad texted her," Kevin said, "…and all it said was, 'I said yes.'"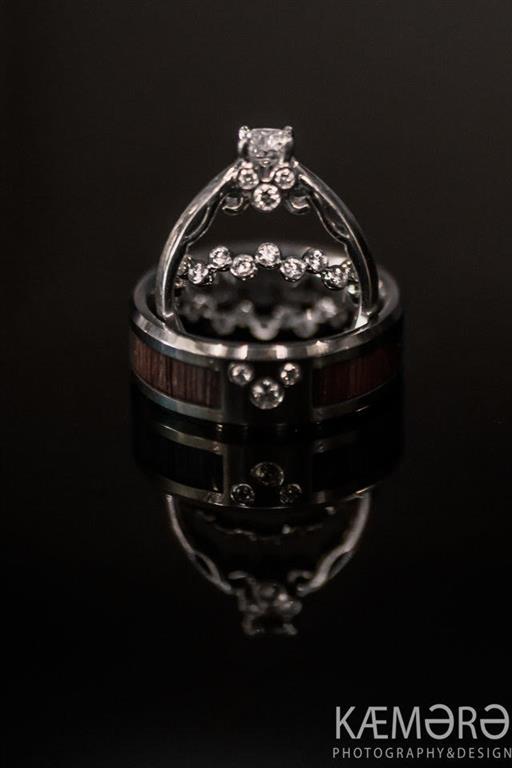 "I knew it was coming, just not how or when," she said. "But right there, in the middle of Main Street, he took my hand and said, 'I want to tell you something. I asked your dad for his blessing to marry you, and he said yes. This means we are well on our way to being engaged.' So in other words, it wasn't the actual proposal… just a heads up!" Kevin jumped in here to add, "…only because I didn't have her ring yet, and wanted to make that very special for her. It had 3 diamonds (in Mickey shape, of course), some sentimental aspects from her grandmother, etc., and it wouldn't be ready for another 3 months."
So, skip ahead to that three month time lapse… how did he do it? "Kelsey, amazingly, won a thousand dollar credit to a photographer, so I wanted to use them for the proposal. I had to plan it all out with her sister and the photographer. We had a certain time at the beach (where they spent so much time talking, before) to make the sunset. It was really difficult to try to coordinate. I panicked a little when we were there, because the gate had already been closed for a private function! We ended up getting through, long story short. Her sister played such a big part in this, and really helped me, too."
As most proposals go, a bit of nervousness was present. "He got down on one knee," she recalled, "and opened the ring box upside down! It's still a blur-funny how a 30 second thing is now a life-long memory, none the less," she said. "We had seen the Little Mermaid on Broadway the night before," she added, "so the beach was just perfect. I was so excited!"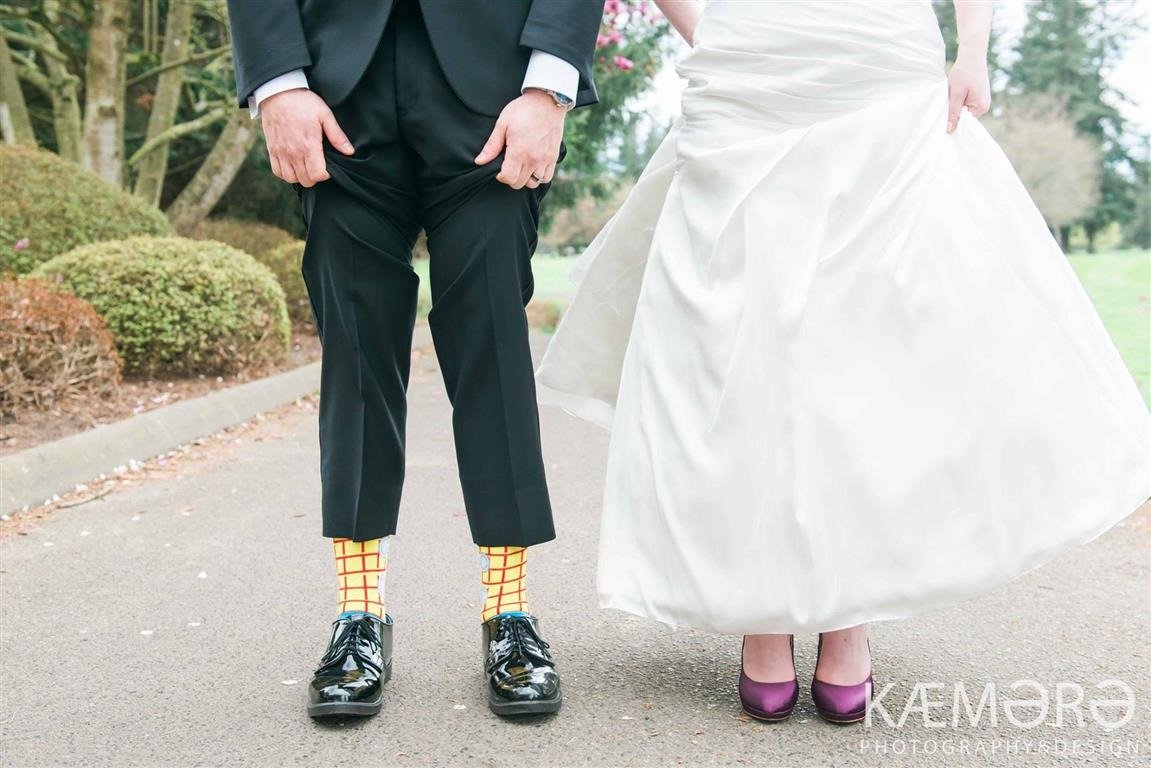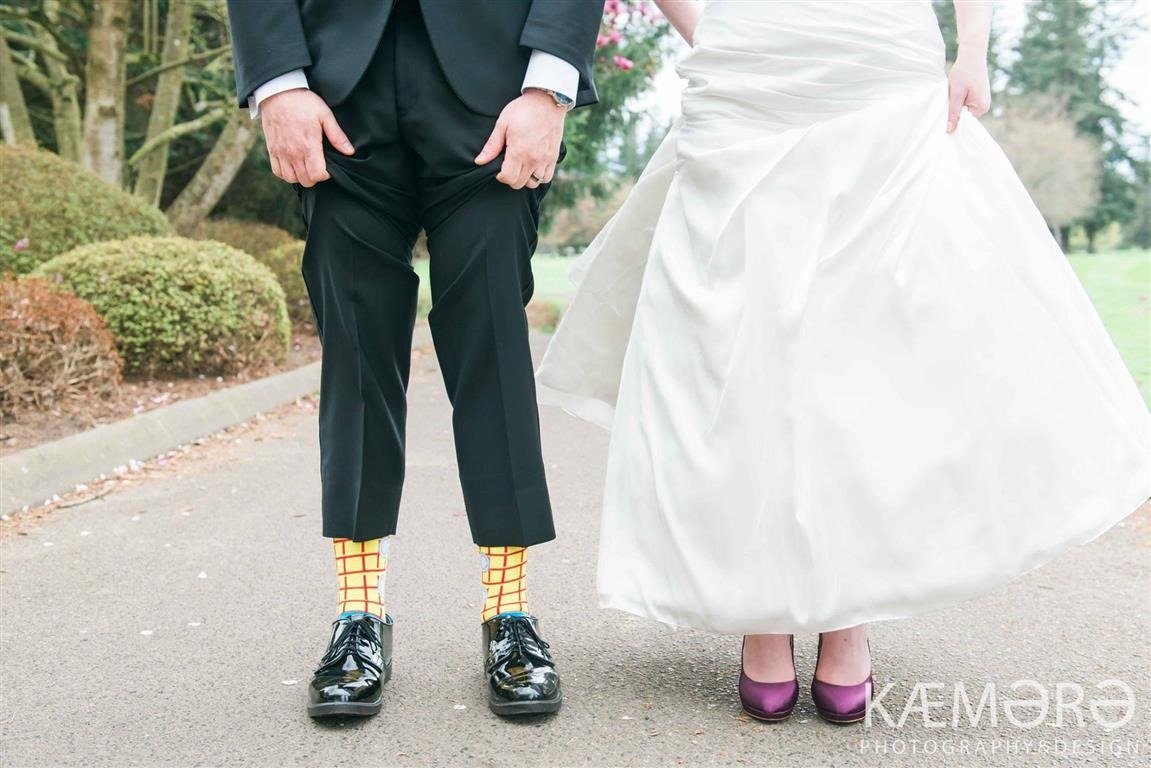 The proposal happened on December 11, 2016, and the couple was happily married on April 17, 2017. How is life since then? "He's so wonderful. He's helpful and kind… definitely my Prince Charming," Kelsey beamed. Two people, with so much in common, happily ever after… all thanks to a growing dating site, designed for Disney fans, called MouseMingle.com. "MouseMingle was stellar," Kevin said. "I've never found someone so on the same page as me, and I adore her. It's so great to share the same enthusiasm as your partner. "Kelsey laughed and added, "I agree… our house is full of Disney stuff. It's nice that we BOTH want that."
Up next for this couple is a bucket list full of Disney love. "We're planning Orlando, and want very badly to go to Disneyland Paris," Kevin said. These are long term plans, of course, but plans they both agree on… forever and ever, happily ever after!