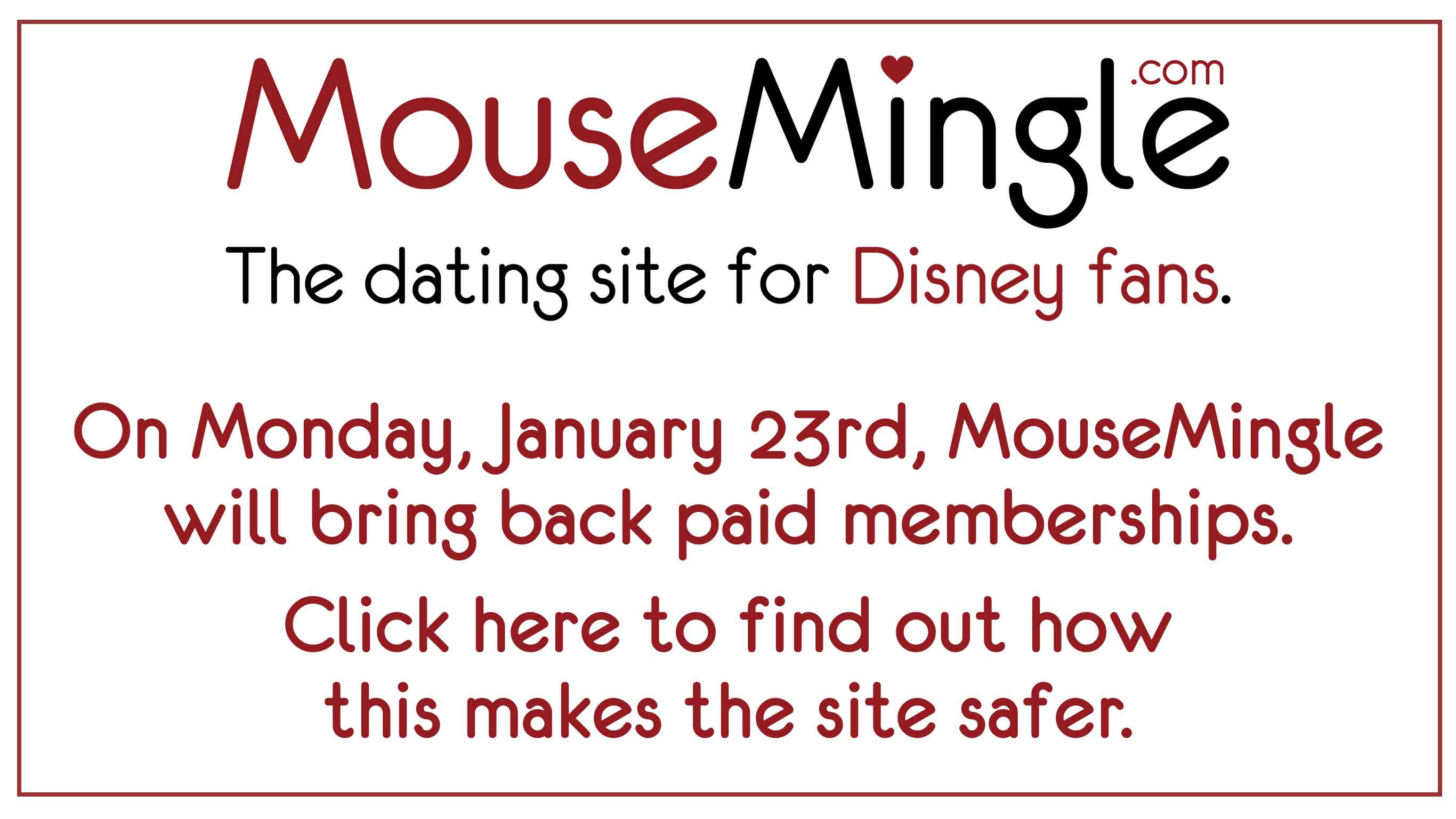 Keeping MouseMingle Safe
To all who are fans or who have used MouseMingle – thank you! And more importantly, thank you for your patience. After PayPal tried to kill MouseMingle in 2021 we made the site free for everyone, and we've had a rough go of making payments on the site work as they should. After several failed attempts at getting the code to work with a trusted payment processor, we finally found the right solution and paid memberships are working again.
Why are paid memberships so important?
There are two good reasons for paid memberships on MouseMingle.com: The first reason, which is probably the most important, is that paywalls (memberships) stop the vast majority of scammers who prey on good people who are looking for their Mickey or Minnie. Scammers will almost never pay for a membership just to try to scam other people – so requiring a payment makes the site safer. The second should be obvious – it costs money to host, manage, and further develop the website, and to generally run the business.
We're REALLY excited to have gotten this solution in place, and we're rededicating ourselves to making MouseMingle better in the coming year.
One area we're going to focus on is the mobile experience. Early on, we spent many months trying to get a mobile app working. It was frustrating that Apple kept refusing our simple iOS app, and we finally decided to quit wasting time and money. Over the next many months, we're going to work on making the mobile web experience what it should be, so that it works on all mobile platforms. That said, it will still take some time, as there's been no revenue coming in to pay for that work. So again, we're asking for your patience. MouseMingle will get better – we want to make it easier for Disney fans to make new friends, or to find the love of their life.
MouseMingle exists because we all want to share our love and our passions with someone who loves Disney as much as we do. The big dating sites have a lot of people – but those sites don't focus on what's so dear to our hearts – Disney, Star Wars, Pixar, and Marvel.
If you've been away, we look forward to welcoming you back to MouseMingle.com. If you've been with us through this tough time, we're thankful and hope you'll help spread the word so that everyone can find their Mickey or Minnie.


Founder, MouseMingle