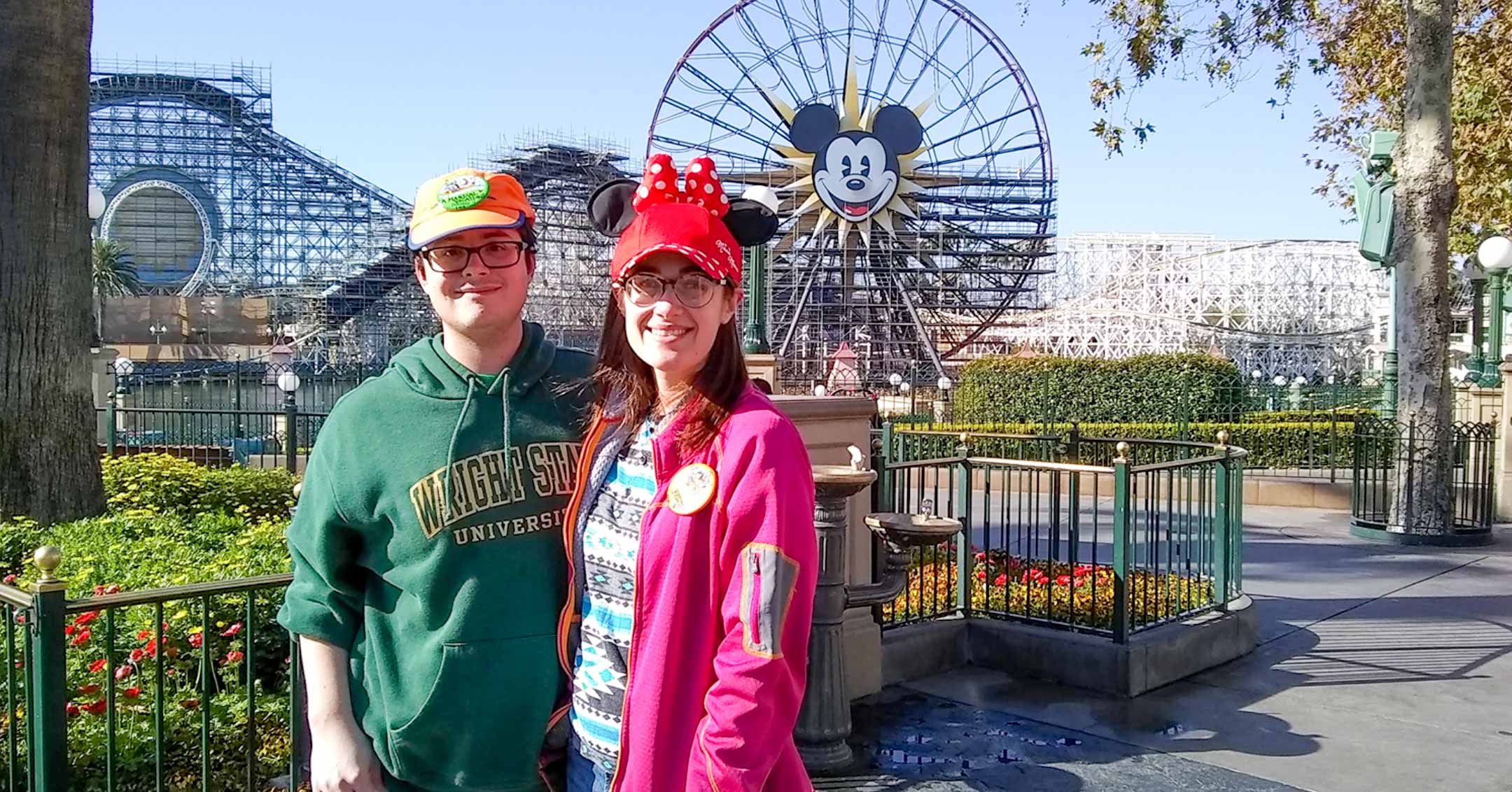 Kristin and David
Kristin and David first started sending winks and messages on MouseMingle in 2016, and were married on May 25, 2019. Kristin sent the first wink to David, then he sent her a message. Her response was a geology pun and David immediately knew this was someone he wanted to get to know.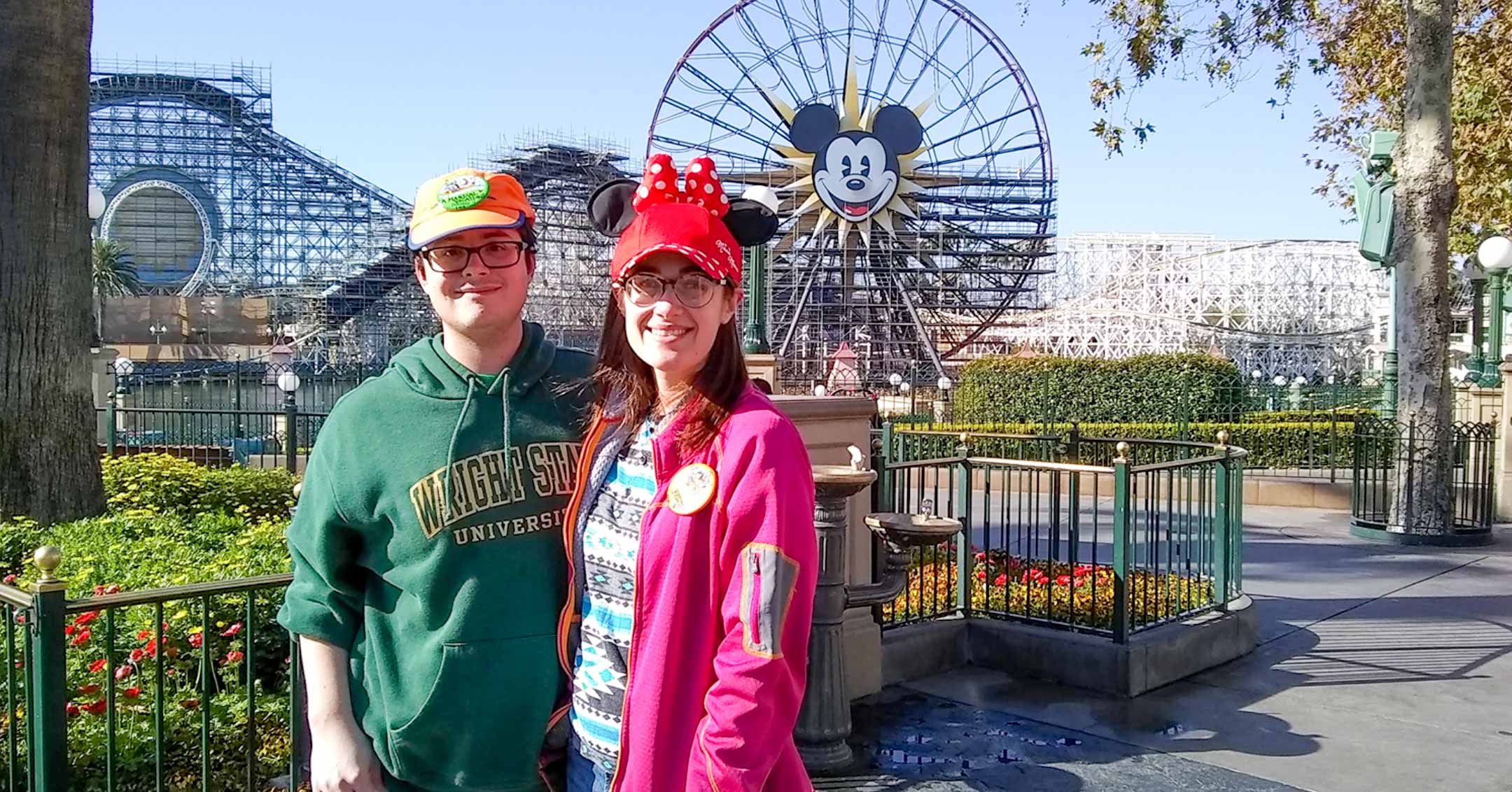 While they lived about 7 hours apart, Kristin in Pennsylvania and David in Ohio, they moved from sending regular messages on the site, to doing phone and video calls to get to know each better. David is a flight attendant, so tended to be gone for several days at a time  first "date" was actually remote – they both hit 'Play' at the same time to watch The Princess Bride together over the phone. And the conversation never slowed down after that… there was magic.
After about six months of dating 'digitally,' they decided to meet in person. David drove to Kristin's dorm in Pennsylvania, where she was getting her degree in geology, and they made tacos at her place. David knew he wanted to make the drive more often and spend time with her. Kristin said she was nervous, but felt like she already knew David for ages. It took about a month before they saw each other in person again, but that's what David started using his flight attendant benefits to hop on flights to go see her. Between flights, bus rides, and driving, they went to visit each other much more over the next several months.
The two bonded over memories of going to Walt Disney World with their families. David's family tended to be relaxed and take their time when they went to Disney World, while Kristin grew up running from one attraction to the other, trying to get in as much as possible. They spent a fair amount of time talking about their favorite attractions and sharing stories of family visits to the Park. But, it turns out that the first time they went to a Park together wasn't at Disney World… it was at Disneyland. They went all out and stayed at the Grand Californian Hotel… but somehow, the cast members thought it was their honeymoon, and delivered roses and chocolates to their room to celebrate. They hadn't even gotten engaged yet, but that didn't scare Kristin off… it made for a great story, and she loved the flowers.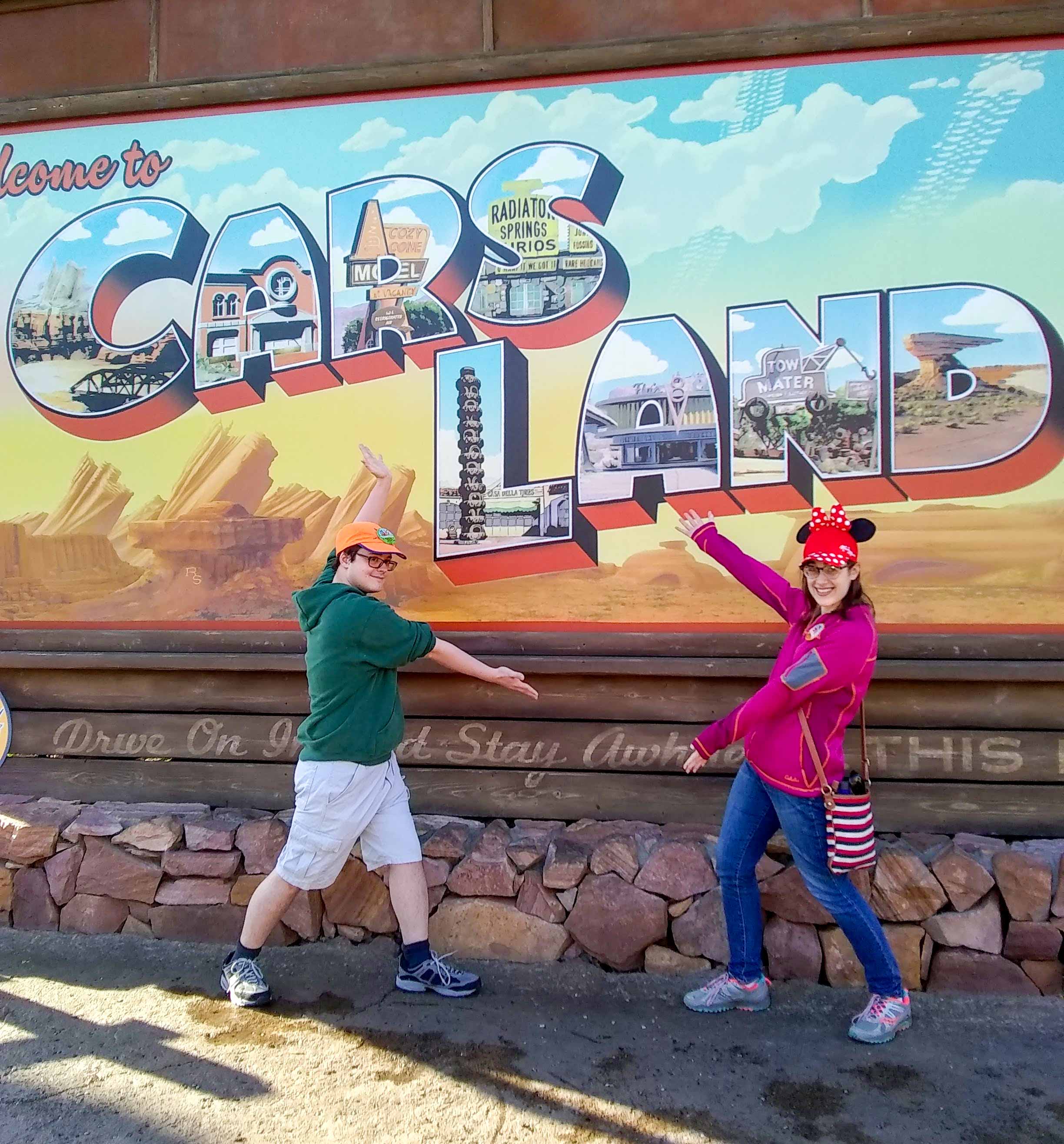 After about two years of dating, they had a very casual conversation one evening about getting married. In fact, it started more as a discussion about moving in together, as Kristin would be graduating soon, and they wanted to make more definite plans together. At the end of that talk, they suddenly realized they had just gotten engaged. They both laughed about how easy it was and how happy their relationship had been so far. In fact, neither David nor Kristin's families were surprised about the engagement when they told them.
Their wedding was laid-back and fun. Kristin described it more like a family picnic with both families… and wedding cake. Wedding cake featuring a couple of dinosaur cake-toppers… which were wearing mouse ears. (Remember, she's into geology and it turns out that David grew up saying he wanted to be a paleontologist!) They're saving up for their honeymoon to go to Japan, with a big chunk of time set aside to visit Tokyo Disneyland and Tokyo DisneySea.