Performing My First Wedding Ceremony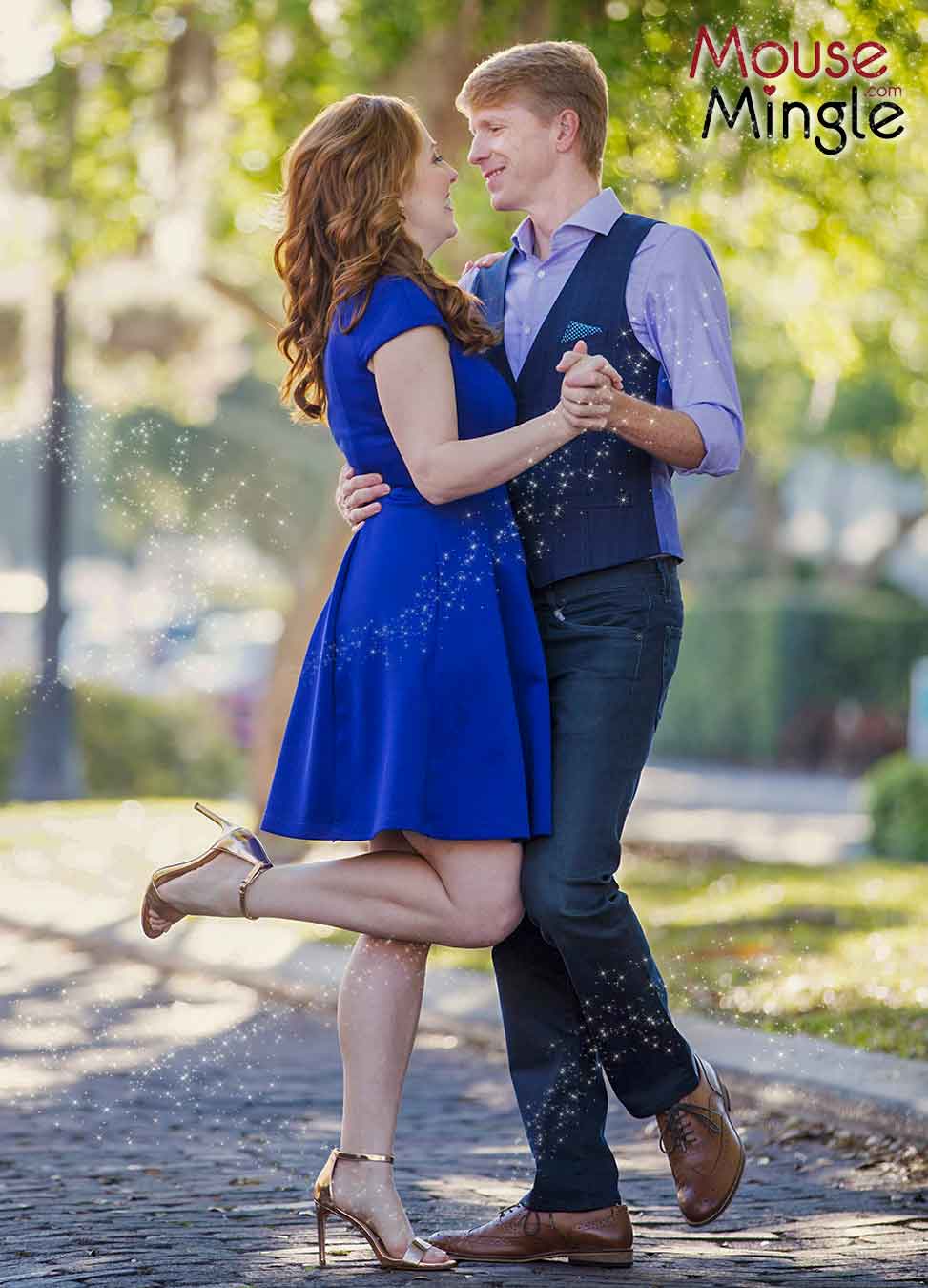 It's been a while since I've worn a suit, let alone bought a new one. And since it's no longer the 1950s or 60s, I don't need one to go to Disneyland. But, I do need one to perform a wedding. For non-clergy, it's quite an honor to be asked to perform the wedding ceremony for two people. I think it's an even higher honor to be asked to perform the wedding for a couple who met on MouseMingle.
Kristina and Joe met on MouseMingle in 2016. Joe lived in Colorado, and Kristina lived in New York. In early 2017, they came to Disneyland for one of the Disney marathons, and contacted me to see about meeting up. I was excited to meet another couple from the site, and we met at Downtown Disney for lunch. They were wonderful to visit with and get to know. The next day they were flying out, but asked if I would recommend some other things to see in town before they grabbed the shuttle back to the airport. I asked if instead, I could pick them up and show them around. Went spent several hours together and got to know each other better. They were engaged by mid-2017.
I kept in touch with them throughout the year, and in late 2018, they were here in Southern California and asked to meet me for breakfast. It was wonderful to see them both again, and we had a nice meal. Before we left, they asked if I would be the officiant for their wedding in February at Walt Disney World. What a wonderful and sweet invitation! I asked if they were sure they didn't want someone else to perform the ceremony, but they were insistent. I was honored, so of course I said yes. So I'll be at Walt Disney World in early February to marry the next couple to get married after meeting on MouseMingle.
When I first launched MouseMingle, I honestly didn't think ahead about people getting married. And I certainly didn't think anyone would ask me to be the officiant for their wedding ceremony. But here it is… and I'm very happy to be part of people's lives in such a meaningful way.


Founder, MouseMingle