A Magical Experience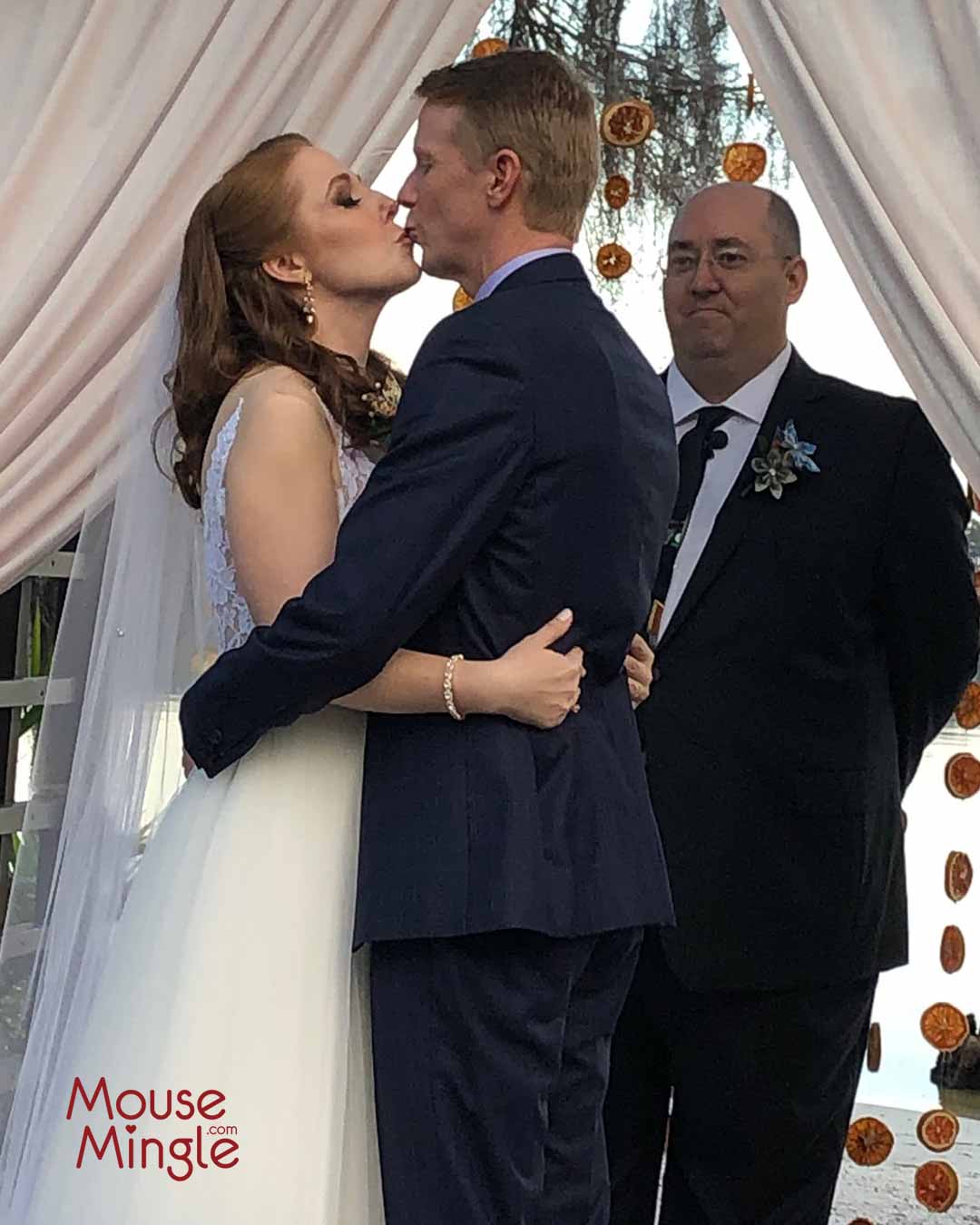 When I first started MouseMingle, I was focused on bringing people together… the long-term effects weren't at the top of my mind. As I've said many times, I honestly created MouseMingle for me. I want to meet a woman who has an annual pass to Disneyland, and loves the magic of Disney, and who finds Walt Disney and the history of Disneyland interesting. Just meeting someone who enjoys spending time with me is the goal. I figured there must be others out there who have the same desire, but I sincerely forgot that people who meet and fall in love, tend to get married.
As I wrote last time, I just performed my first wedding. Kristina and Joe were married on February 4th, 2019 in Orlando, Florida. I was deeply honored that they asked me to perform the ceremony. Since I'm not someone who ever performs weddings, and I have no plans on starting 'MouseMinister.com,' this experience will be a cherished, life-long memory, held as dearly as my memories of being a Disneyland Tour Guide, and a Disneyland Locomotive Engineer! And while a surprisingly large number of people give me credit for "changing people's lives," I just can't take credit for that – I'm not personally introducing anyone. The credit goes to those who take the time to join MouseMingle… and to send winks… and to send messages. They are the ones who share their passions and interests, and talk on the phone, and go on dates. They are the ones changing their lives and finding someone who loves the same things they love.
While standing at the back of the wedding venue, waiting for the coordinator to send me up the aisle to begin the event, I looked at all of the friends and family that came to share Kristina and Joe's special day. During those moments, I kept thinking about all of the people who have met on MouseMingle.com, and who have gotten married (or who still may,) and how wonderful it is that such a simple idea can bring so many people together. That the shared love of something as vast as Disney… or Star Wars… or Pixar… or Marvel, can bring two people together. While those are really just brands that belong to a corporation, the Disney lifestyle is real. People live it every day. We love the feelings those brands evoke. We love the happy memories and the shared experiences we have with others who feel the same way. Disney is a lifestyle – even if every person isn't at the same level of passion, there is someone at your level. You just need to seek them out… and send a wink.


Founder, MouseMingle